Site updated June 18, 2001

Tumbler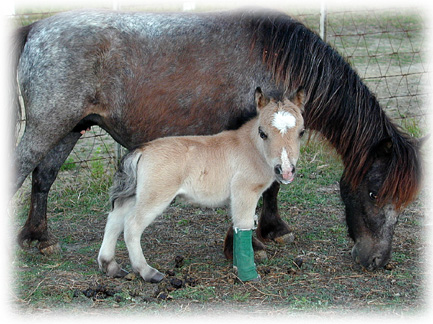 Buckskin Colt
Foaled May 13, 2001

What a cutie this tiny little guy is. He was reason for celebration because he is the fist foal that we have ever delivered by c-section that lived. Although that celebration was short lived, since he has turned out to be a dwarf. He will make a wonderful pet, though. He seems to be a favorite of all our visitors, although he has a little trouble getting around because he has very loose joints in his front legs. We have tried splinting them, but it isn't looking like it is going to help.


Questions or comments?
Send this site to a friend by simply clicking!