Site updated June 14, 2001
Little America's Sensational Angel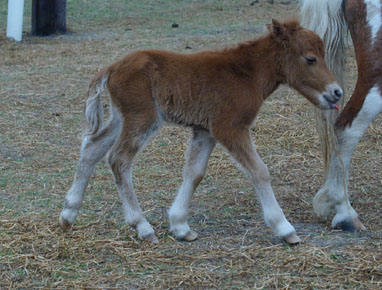 Sorrel filly
Foaled May 1, 2001

Sire: Springmint's Special Sensation 27"
Dam: Texan's Angel Fire 30.5"

This is one of Lauren's fillies this year and is a real doll. Her dam is a beautiful sorrel pinto mare and her sire is a tiny red roan with wide blaze, four white feet, and blue eyes. This filly should mature around 29-30" and will be very well balanced and refined.
Questions or comments?
Send this site to a friend by simply clicking!