Site updated April 22, 2001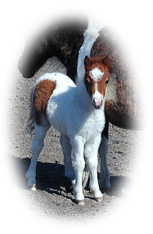 Little America's Premier Apollo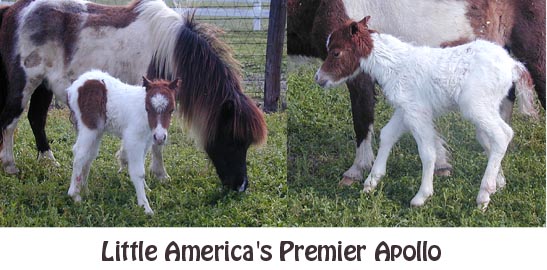 Sorrel Pinto Colt
Foaled March 31, 2001

Sire: World of Miniatures Charming Apollo
Dam: RCA Ginger Belle
by Yellow Diamond's Sugar Daddy

Looking for a performance stallion or gelding prospect. They say it takes a superior stallion to make an outstanding gelding. This is one of the leggiest and correct stallions around. He shows signs of being homozygous and we will test him before putting on the price list. He will be a treasure if he tests positive... can you imagine all pinto foals with this quality? Stay tuned.
Questions or comments?
Send this site to a friend by simply clicking!