Site updated March 2, 2001
Little America's Itza Orion Dancer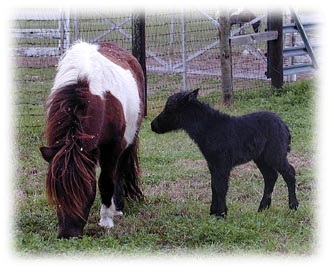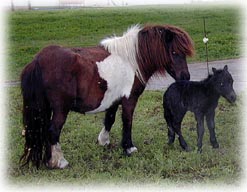 Black Filly
Foaled March 2, 2001

Sire: Little America's Orion Mr. It 28.5"
Dam: Timber Ridge's Sheeza Fancy Dancer 32.5"

This is going to be an elegant, leggy filly that will do well in the show ring. Her black and white pinto dam is one of the most stylish of our mares.
Questions or comments?
Send this site to a friend by simply clicking!