Site updated October 16, 2001
Little America's It's On Time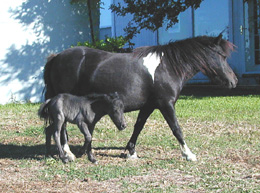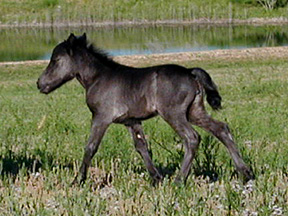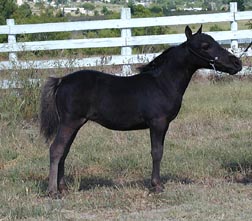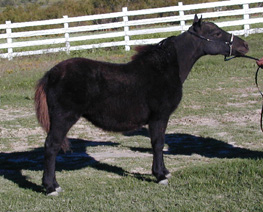 27.5" on October 16, 2001
Black filly
Foaled May 22, 2001

Sire: Little America's Orion Mr. It 28.5"
Dam: Timber Ridge's Too Soxy

Mr It has really put the Orion look in his fillies and this leggy gal is no exception. Her dam is black and white, so carries the possiblity of lots of color if used as a broodmare.
Questions or comments?
Send this site to a friend by simply clicking!