Site updated October 16, 2001
Little America's It's Mardi Gras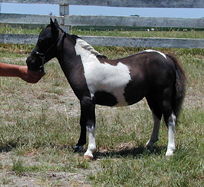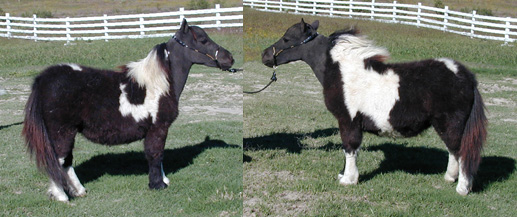 22.5" on October 16, 2001!!!

Black and white filly
Foaled March 2, 2001

Sire: Little America's Orion Mr. It 28.5"
Dam: Sutherlin's Little Roseann 30"

Another tiny, pretty, black and white filly. Mr It has really put the Orion look in his fillies.
Questions or comments?
Send this site to a friend by simply clicking!