Site updated May 16, 2001
Magic Star of Ltl America
SOLD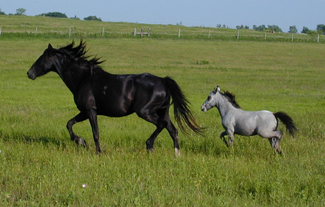 Grey Colt
Foaled March 1, 2001

Sire: Little America's Blue Star 28"
Dam: Magic Beauty

Looking for a moving horse! This beautiful refined colt will be a high-stepping driving horse. He is a unregistered crossbreed out of a registered hackney pony and one of our best miniature stallions. If you want a special pet or horse to have fun with in parades and open shows, consider our Magic Star.
Questions or comments?
Send this site to a friend by simply clicking!