Site updated October 16, 2001
Little America Silver Lipstick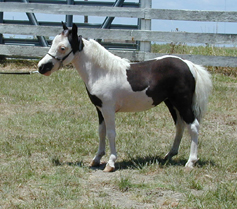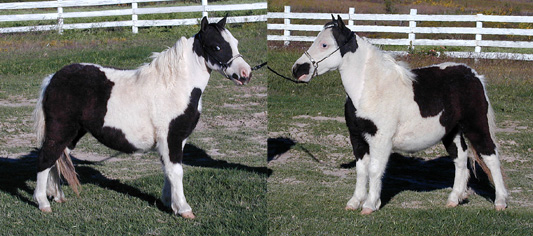 Black and white filly
Foaled February 26, 2001

Sire: Little America Silver Tornado 26"
Dam: Hunt House Farm Legends Miss Priss 29.5"

This is an extra special black and white filly who we think will be hard to beat in the color class. Her sire is a champion and her pedigree is full of National Champions including Glenn's Southern Legend, Texan's Prissy Doll, Crescent's 007 1/2 Moto, to name a few.
Questions or comments?
Send this site to a friend by simply clicking!