Site updated March 5, 2002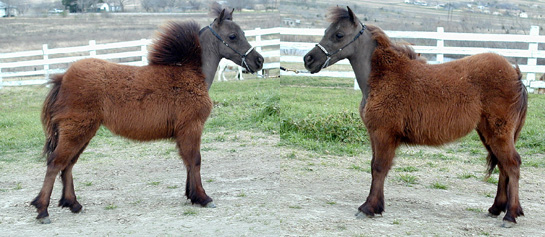 Little America's Ebony Buckeroo


Black Filly
Foaled August 13, 2001

Sire: Little King's Bingo Buckeroo 29"
Dam: Black Gold's Honey 34"


Seven of the last eight National Grand Champion Senior Stallions are cousins to this filly! All go back to the National Grand Champion, Boone's Little Buckeroo. This filly is a granddaughter AND a great granddaughter. Her dam is a black and white mare that has been an outstanding broodmare for us for many years. Ebony has that high-headed, look-at-me attitude for which the Buckeroo line is noted. If you want to have fun in the showring and then add quality to your broodmare band, consider Ebony.
Questions or comments?
Send this site to a friend by simply clicking!