Site updated Novewmber 29, 2001
Little America's Buckeroo Baby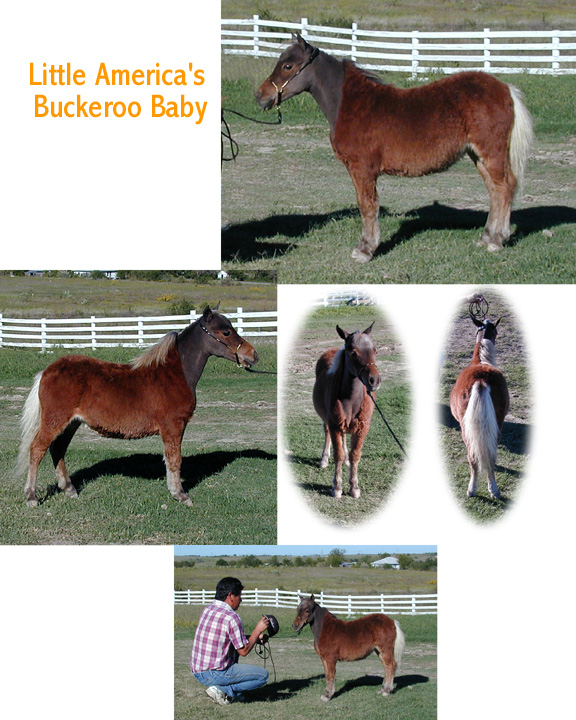 Silver Bay Filly
Foaled April 21, 2001

Sire: Little King's Bingo Buckeroo 29"
Dam: Hunt House Farms Kismet 27.75"


Seven of the last eight National Grand Champion Senior Stallions are cousins to this filly! All go back to the National Grand Champion, Boone's Little Buckeroo. This filly is a granddaughter AND a great granddaughter. This will be a refined and pretty gal with class and breeding to burn.
Questions or comments?
Send this site to a friend by simply clicking!