Site updated September 9, 2001
SOLD... Congratulations to Ann Dwyer, Mineola, Texas

Little America's Bonsai Buckeroo

Bay Colt
Foaled August 24, 2001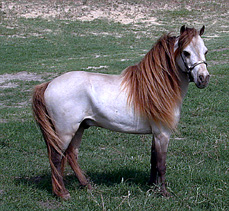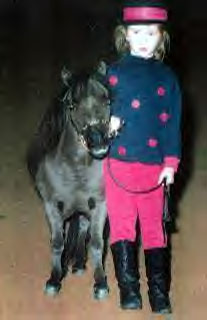 Sire: Little King's Bingo Buckeroo 29"
Dam: Little America's Kewpie Tornado 26.5"
by Little America's 007 Rowdy Tornado 27"


Every year, if we are lucky, we get one colt that is just the very best! This is the one for 2001! If you want to breed tiny horses with the quality that some think only comes in bigger sizes, check this one very carefully. If he doesn't sell, he will definitely find his way into our showstring next year.

Seven of the last eight National Grand Champion Senior Stallions are cousins to this colt! All go back to the National Grand Champion, Boone's Little Buckeroo. This colt is a grandson AND a great grandson. He is out of one of our most outstanding and tiny broodmares. She was High Point under 28" for the SWMHC for two years and was shown extensively by our daughter, as well. She is also the dam of our 25" stallion, Little America's Too Incredible, pictured below.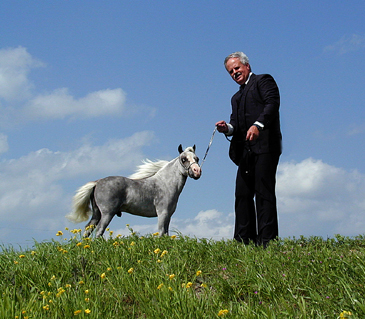 Questions or comments?
Send this site to a friend by simply clicking!