Site updated July 31, 2001
Little America's W. T. Applause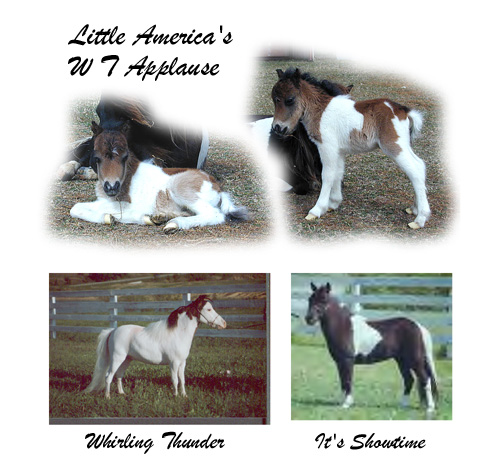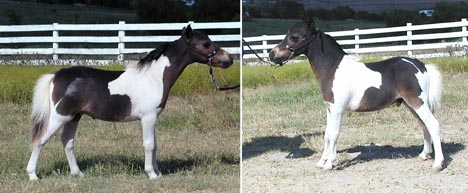 Bay Pinto colt
SOLD... Congratulations to the Allison Family of Alvarado, Texas

Foaled May 3, 2001

Sire:Melton's Tornado's Whirling Thunder 27.5"
Dam: Little America's It's Showtime 29.5"
by Little America's Orion Mr. It
by Orion-Light Van't Huttenest

This wonderful colt belongs to our daughter, Lisa, and is a fifth generation of Little America on the dam's side, and seventh generation on the sire's side. If you are looking for a herdsire, this one has color and generation after generation of tiny concentration and quality!
Questions or comments?
Send this site to a friend by simply clicking!